Our Mission
To bring positive change in the lives of those affected by an acquired brain injury.
Our Vision
Our vision is for a future where people affected by a brain injury can live full and equal lives in their own communities
Our Values
This is an illustration of what drives us in our work. Why we do what we do.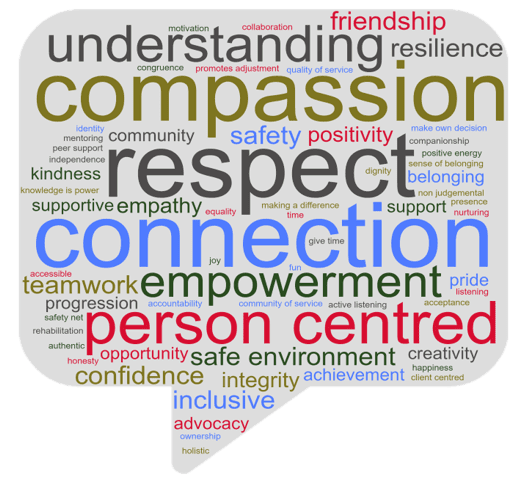 Connection with our clients and colleagues
Empowering our clients to live their best lives
Working with Compassion, Respect and a
Person-centred approach
Our strategic plan