Fundraise for Headway! It can be a fun and social way to get involved and support people living with acquired brain injury. There are hundreds of events happening around the country that you can join as an individual and get fundraising. Our team will support you all the way. We will provide you with advice and support. We can also provide you with Headway T-shirts, collection boxes, leaflets, posters, pens and sponsor cards to get you started. 
Online fundraising pages
Whatever you decide to do to raise funds for us, it is usually a lot easier to use one of the methods below to set up a secure online fundraiser. This makes the process of collecting funds much more straightforward and you have the guarantee that the funds are going directly to where they can have most impact.
Facebook Fundraisers
Facebook makes it super-easy to create a fundraiser for us by setting up a "nonprofit fundraiser". Full instructions are at How do I create a nonprofit fundraiser on Facebook? | Facebook Help Center
To set up a Facebook Fundraiser, on your computer, login to Facebook.
On the left, select the Menu and Fundraisers.
Click Nonprofit
In the search box, search for "Headway Ireland"
On the details panel to the left, enter all the details of the amount to raise, a description etc, then click Create.
You'll see a screen pop up where you can invite your friends to donate to your fundraiser, share your fundraiser in your feed, or donate to the fundraiser yourself.
Just Giving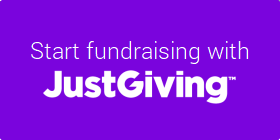 JustGiving is a dedicated platform for online giving. Click the button to set up a page via justgiving which allows you to share widely across all your social contacts and provide an easy way for people to send funds directly to your cause.
iDonate
You can also set up a page on iDonate. Similar to Justgiving.
Headway Ireland | Online Fundraising (idonate.ie)
Organise an Event
You probably organise events on a regular basis without even noticing – dinner or drinks with friends, birthday parties and family occasions. With your friends, family and colleagues help, you can turn your pastimes into successful fundraisers helping Headway and still catching up with your loved ones while having lots of fun.
How to organise an event
Get a team together and form a committee. Everyone can help to sell tickets and promote the event.
Decide on your fundraiser: Don't be too ambitious with your first event. Try hosting your first fundraiser and then build on its success.
Set targets: Set goals for the event. Your goal might be to raise awareness of Headway while also helping to raise funds
Communicate: Let as many people know as possible about the event through social media, local media and word of mouth.
Time: Give yourself plenty of time to organise an event. Working backwards from your planned event date can be a good approach to planning it.
Set your budget: Set a budget for expenses and look for sponsorship.
Have a schedule for the day: this should include all tasks to be undertaken, with time allowed for each and who is responsible for each task. Ensure everyone knows what task they are responsible for. Enjoy yourself!
After the event: Remember to thank everyone that was involved.
Things to Consider
Money: please ensure it is collected and stored safely
Safety: You may need insurance cover. Children should be supervised by an adult.
Legal & practical requirements: For collections in public places you need a garda permit. If the collection is on private property e.g. a shopping centre, you will need the permission of the owner. Please provide details of your collection to Headway, it will help us keep track of what collections are happening around the country.
Young people: you must be over the age of 14 to undertake a public collection and have the permission of your guardian in writing
Sending your donation to Headway
If you have collected cash we would be grateful if you could make a cheque, postal order or bank draft payable to Headway Ireland Ltd and post:
c/o Development,
Headway,
Blackhall Green,
Off Blackhall Place,
Dublin 7,
D07 RX67
Alternatively, you can lodge money directly into Headway's bank account:
Allied Irish Bank
Dun Laoghaire
Account Number: 40534408
Sort Code: 93-34-06
Please let us know that you have raised funds on behalf of Headway and provide us with your contact details – we'd like to thank you! We would also like to receive any photos of your event and stories from those involved.
Contact us on (01) 604 0800 for advice, support and tips.
Download the A-Z of Fundraising
Good Luck!