Shop for items in the Headway online store
Living with Brain Injury Pack


Our toolkit can help you make the most of living with the effects of a brain injury. The Brain Injury Series Booklets address many of the difficulties faced by people following discharge from hospital. It provides useful and practical information to help you and your family on the journey of recovery.
The pack is divided into the stages of: Early Recovery; Coping with Changes; Dealing with Feelings and Moving on and includes:
A soft plastic folder for easy storage and portability.
Diary, Organiser and Planner
Reading Guide/Bookmark
Brain Injury Series Booklets on:

Returning Home
Living with changes in Fatigue and Sleep
The Brain and Brain Injury
Living with changes in your Memory
Living with changes in your Attention and Concentration
Living with changes in your Planning and Organising skills
Communicating after a Brain Injury
Feeling Low or Anxious
Anger, Irritability and Mood Swings
Relationships and Intimacy
Returning to Driving
Alcohol after a Brain Injury
Returning to Work or other Activities
 Price: 
€12 per pack, plus €3 postage & packing
Walk our Paths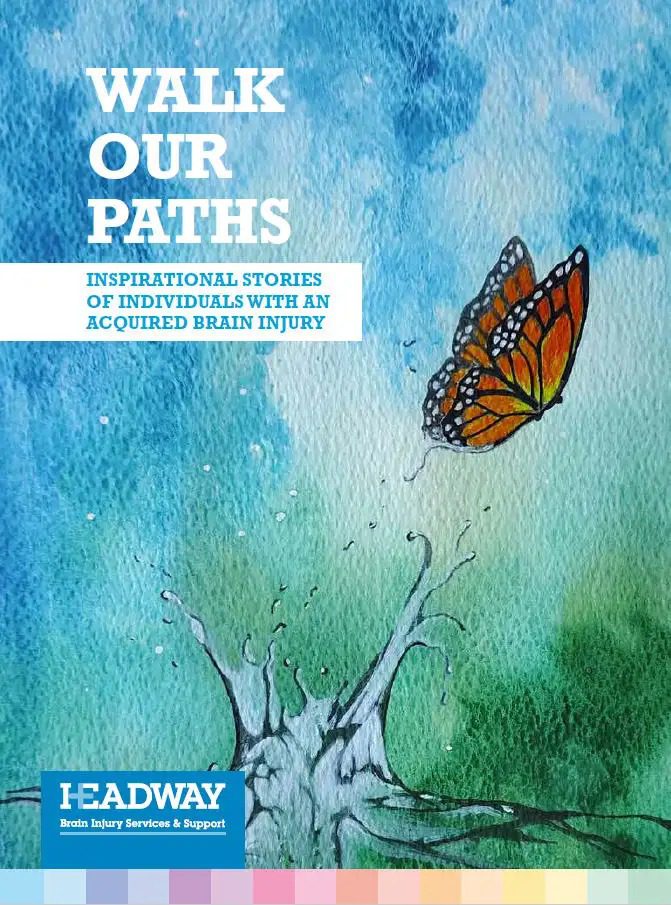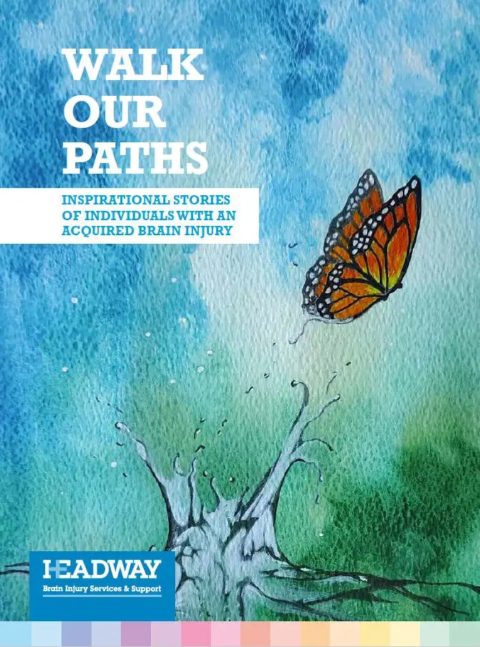 A collection of inspirational stories from people with Acquired Brain Injury
Price: 
€10 per book, plus €4 postage & packing
Payment is through PayPal or credit card.