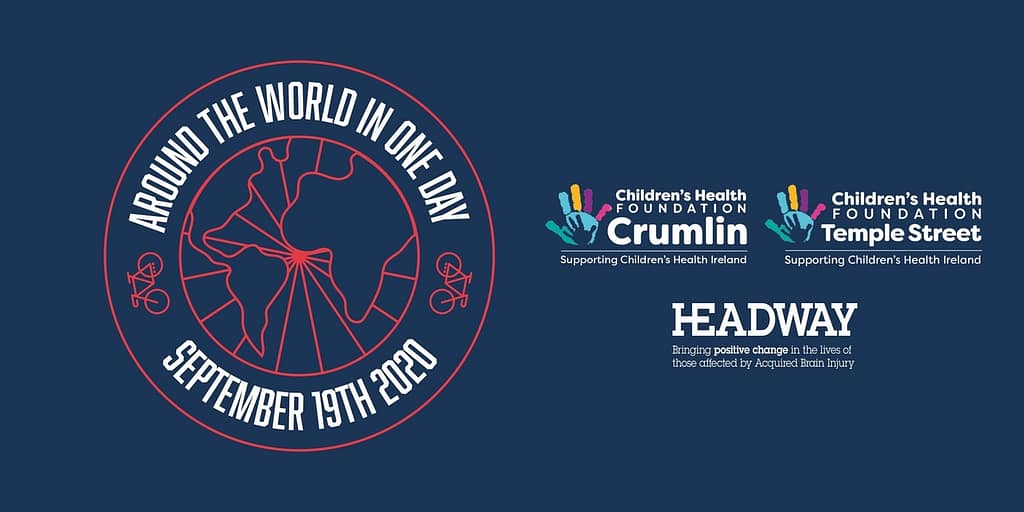 Around the world in one day – the 10th annual Equinox cycle
In aid of the Children's Health Foundation Temple Street & Crumlin and Headway
September 19th 2020
40,075.
That's the distance around our planet's equator in kilometres.
40,075.
If you could cycle it, you'd pass through Quito in Ecuador, skirting Kampala via Padang in Indonesia and Maccapa in Brazil along the way. That got us thinking…
40,075.
For the past nine years, a bunch of 50 to 60 'up-for-it' enthusiasts have signed up for the Equinox Cycle. This unique Irish charity challenge takes place when the sun is exactly above the Equator – and day and night are of equal length. Each trip, we'd typically clock up close to 14,000 km between us on our ride from the Irish Sea at sunrise to the Atlantic at sunset (while raising over €200,000 over the years). For Year 10, we'd always planned on kicking up a gear. Little did we know how much the world would change in 2020 as we sat sipping a well-earned beer in Rosses Point last year.
40,075.
So, this year we want as many of you as possible to sign up and help us clock 40,075km – and go around the world virtually on Saturday 19th September. Rope in friends, family, work or Zoom buddies and get them to donate just €1 for every kilometre you cover. Clock your Saturday morning cycle or run for us. Get your running group or cycle club to give us their kay-ems. Donate your family walk in the park or your daily steps. Just do whatever you can to help us cover 40,075km and raise funds for The Children's Health Foundation Temple Street & Crumlin and Headway.
40,075.
So, wherever you are in the world – Quito or Quilty, Kampala or Killala, Maccapa or Macroom – you're welcome to join in. Every kilometre counts. And every euro goes directly to the hospital and acquired brain injury charities.
Sign up securely and for free at equinoxcycle.com or sign up with a donation and get a souvenir cycling jersey or T-shirt. Whatever option you choose will make a world of difference.