Brain Injury and My Brother
by Jane Sandwood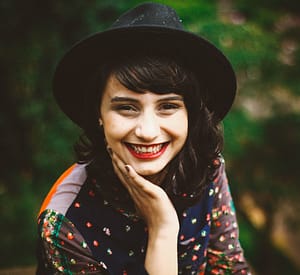 My brother Martin was 17 when he was knocked off his bike by a car. The driver was parked by the kerb, and simply didn't look when he pulled out. Martin broke his right wrist in the fall, and had a massive blow to the head causing a TBI. The broken wrist was relatively easy to deal with, but managing the brain injury meant making some changes to his life (1). Things may be different, but he's been enjoying life and in the years that followed the accident I learned so much more about him. We have shared lots of new experiences together, and we enjoy doing simple things. Today, Martin is living in a warden controlled flat, which he loves. Although I worry about him, it's good that he has his own space, and that I have mine.
I have to help Martin a lot with many day-to-day tasks, as his hearing isn't as good as it used to be and he just gets overwhelmed by busy, social situations. At first, I used to find this frustrating, or I'd get cross or upset that he didn't understand things in the same way that he used to. It took me a few months to realise that I have to look at the world a little differently now, and approach each new situation in a calm and patient way. It is about appreciating the little things that we do every day.
A trip to the supermarket
 After the brain injury (2), Martin found going to the supermarket really stressful and noisy. Either Mam or I will usually take him early in the morning when it's not busy. There's a 24-hour store in town, so we head there. I prefer to do the scan and pack, rather than deal with the main checkouts, as Martin says that everything moves too fast, and often he can't hear the checkout assistants over the beeping. Martin buys a lot of prepared meals, as he says if he loses concentration cooking, then it doesn't matter. I always spend time reading the labels with him, making sure that he understands the instructions properly. It's really nice spending time with him at the supermarket. Normally you shop in such a rush, but with Martin, it is an interesting experience. We like talking about different ideas for meals. Martin still comes home for Sunday roast dinner (3) though!
Going to the cinema
Martin and I still go to the cinema together. Before the accident, it was always the action movies he liked. If it had Bruce Willis and explosions in it, all the better. But after his injury, things changed. He found it difficult to follow the plot of films, so whenever we went to the cinema, it was easier to pick a children's animation – one where even if he wasn't completely following what was going on, he could just appreciate the humour. The Despicable Me films and Minions have become firm favourites, as they always made us laugh. The best time for us to go to the cinema now isn't in the evening, but first thing in the morning, to a subtitled movie showing (4), when there aren't too many people there. Fortunately, our local arts centre is really good for this, and there's normally a subtitled movie once a week. His taste in popcorn has changed from sweet to salty though, strange thing!
Reading books
Martin used to read a lot of books as a teenager, and his favourite was Terry Pratchett. In the months after the accident, I used to read to him in the hospital. I have to admit, the Discworld series was very funny. These days, Martin doesn't always have the concentration to read books, so we bought him a subscription to an audiobook website (5). Now he listens to stories all the time in his flat. We love playing the books in the car too when we go on journeys, it's something we can share together.
Martin's brain injury has changed the way he deals with certain situations. However we've really done our best at adapting to these changes, and life is good. If anyone else is living with a similar condition, I'd say don't get discouraged by the little things taking longer than it used to. Instead, really appreciate the new experiences that you can share, and looking at the world a different way.
Resources