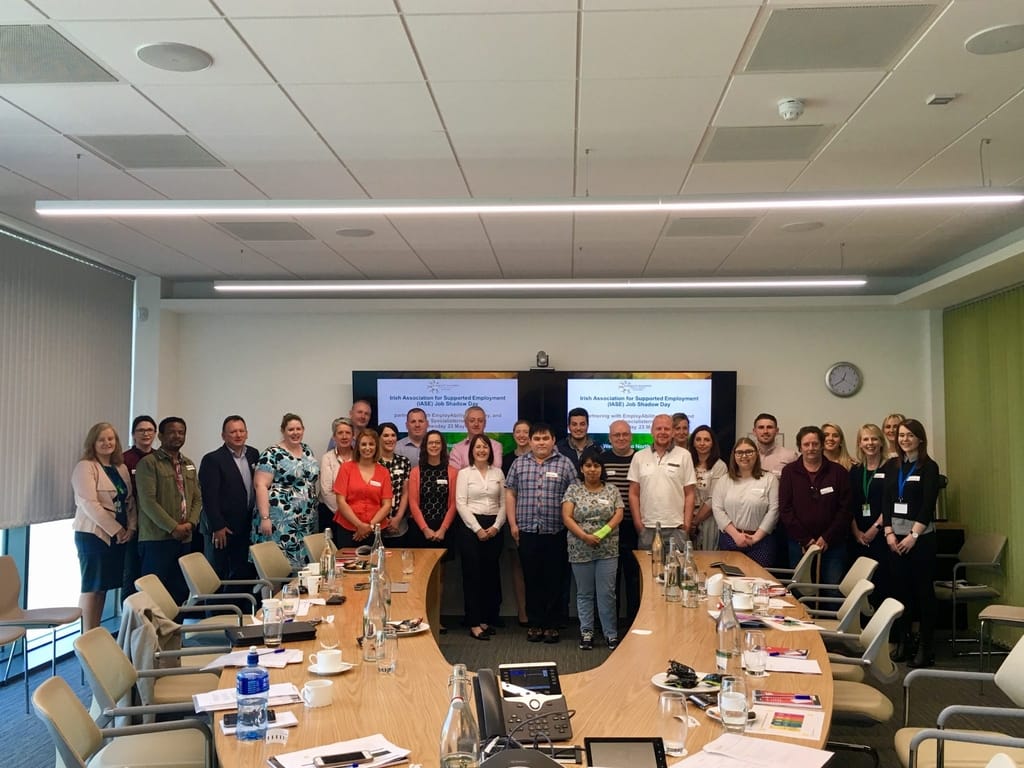 In the picture are Headway Limerick Vocational clients, Michael O'Brien, Adam Waters, Paul Easton and Rehabilitation Officer Yvonne Ryan Hayes along with staff and clients from organisations Employ-Ability and the National Learning Network at a recent job shadow day that Northern Trust runs annually.
The day began with a group introduction and then a guided tour of the offices. Northern Trust also arranged various staff members from each department to come and talk about their department and their individual role and allowed for questions at the end.
At the end of the day clients were given the option to experience a professional interview where they were asked various questions and received feedback on their performance at the end of the interview. It was a great day; the clients really enjoyed the experience and could not have expressed their thanks enough to the gang in Northern Trust.