The living with brain injury suite
The living with brain injury suite is written to give you relevant information that you may need on your journey. It is divided into sections and each section has a number of booklets. There is no need to read each booklet section. There is an easy index that you can check to get you to the section/booklet that you are interested in. The sections covered are
Early Recovery (including returning home, fatigue and general information about the brain and brain injury)
Coping with changes (including memory, attention, planning and organising,)
Dealing with feelings (anxiety, anger, relationships and intimacy)
Moving On (driving, returning to work or study)
Each booklet has an Introduction, an explanation of the changes that may have occurred because of the injury, some tips to help manage the changes and contact details for organisations that may be able to help.
There is also a section called My Organiser which has a Diary, My Contact Sections, My Details and Planning Worksheets.
Each section is colour coded to make finding the information you need easier. These booklets were written in collaboration with our clients and other professionals.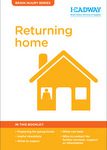 Returning Home
Download Publication in pdf format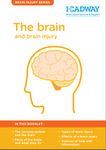 The Brain and Brain Injury
Download Publication in pdf format

Living with changes in Fatigue and Sleep
Download Publication in pdf format

Living with changes in your Attention and Concentration
Download Publication in pdf format

Living with changes in your Memory
Download Publication in pdf format

Living with changes in Planning and Organising skills
Download Publication in pdf format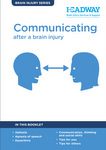 Communicating after a brain injury
Download Publication in pdf format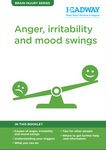 Anger, Irritability and Mood Swings
Download Publication in pdf format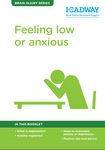 Feeling Low or Anxious
Download Publication in pdf format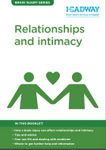 Relationships and Intimacy
Download Publication in pdf format

Returning to Driving
Download Publication in pdf format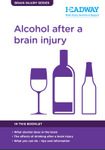 Alcohol after a brain injury
Download Publication in pdf format

Returning to Work or other activities
Download Publication in pdf format