Information and Support Service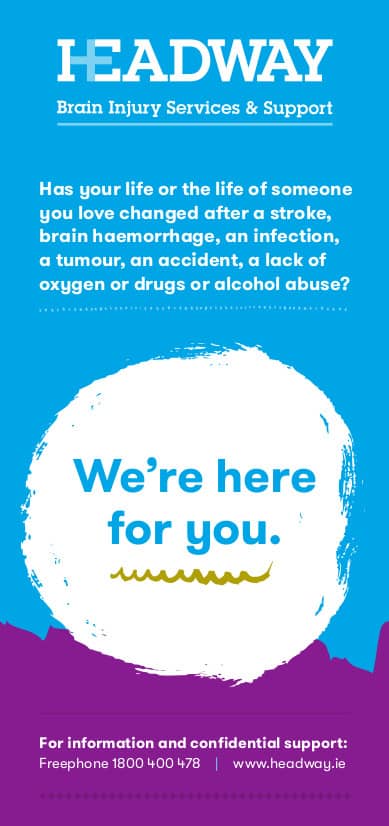 The Headway Information and Support team are here to help you.  It may be months after your injury before you even get a chance to take stock and think about how life is. It can take time to realise the full impact of what has happened to you or your loved one and to find ways of accepting it.
We understand this. We have a dedicated Information and Support Helpline and Chat Service to help you with any questions you have or support you may need. Everyone copes in their own way  – we are here for you. Please contact us if you need us:
Our team is available to you Monday to Friday, 9am – 1 pm, and 2pm- 5pm.   We will answer your questions on all aspects of brain injury or provide you with a listening ear if you need one.
You can also contact the Information and Support Team through email on helpline@headway.ie or via our contact form. You can even leave a message for us on our website, using the "Leave a message" function.
Covid-19: For information on supports and services as the country opens up from Covid-19 restrictions, please click here. 
Download our flyer in DL size here
Feedback, Comments, Complaints, Policies
We welcome your comments on our Information and Support service. If you have used the service and would like to let us know how we did, please let us know by filling in our brief online survey at this link
If you would like to leave a comment, compliment or complaint about our service or any other aspect of Headway services, please refer to our guide to making a complaint or comment.
If you leave us a voice message, chat message or send us an email, we will reply to you the next working day, or sooner.