The Lobes of the Brain and Their Functions
Each half of the brain is divided into four areas called Lobes.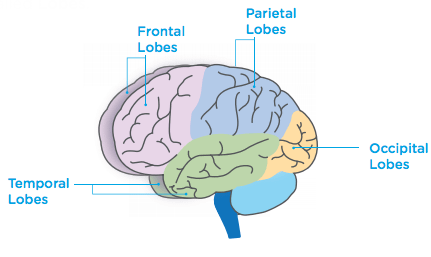 The Lobes of the Brain – Interactive!
Try our short learning module below to interact with the various Lobes of the Brain and find out more about what they do.
View it at this link
The Frontal Lobes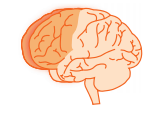 The Frontal Lobes are located in the front of the brain. They are very large and have many functions. The frontal lobes are considered to be our emotional control centre. They play a central role in our personality and how we act. They are also involved in attention skills and controlling movement.
The frontal lobes manage skills known as Executive Functions. These are very important skills we use for things such as solving problems, planning, making decisions and controlling our behaviour. The frontal lobes work like the conductor of an orchestra who keeps all the musicians playing together harmoniously.