Cork Capital Appeal
At the end of 2018, Headway purchased a site at Carrigrohane Road in Cork. The front portion of the site comprises a single storey office building which Headway has rented in recent years.  It is Headway's ambition to merge our current services in Ballincollig and Carrigrohane to deliver a rehabilitation centre for people living with brain injury on the site.  A viable project plan is currently being developed that will allow for the creation of a state of the art, not for profit facility that will be able to treat hundreds of patients annually.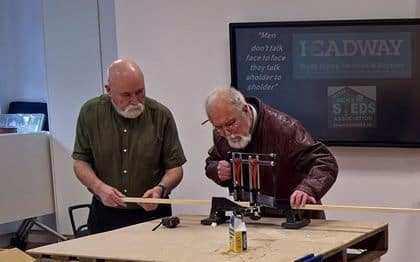 Headway is looking to raise the €2m required to landscape, build, renovate and furnish a location that will treat hundreds of survivors and their families each year.   As we work towards this vision for our Headway Brain Injury Rehabilitation Centre, we both want and need to include the Cork community on our journey. Will you join us?
We hope that there will be many opportunities to engage locally as well as opportunities where we can encourage local government, organisations, schools, and families to get involved and help support us to deliver for brain injury survivors and their families. 100% of all money raised will be ringfenced for the development of the Centre which will provide support and assistance to individuals and families in crisis.
Please Support us and survivors of brain injury
How?
Support Headway Cork and survivors of brain injury by clicking on our Donate button  – ref Cork Capital Appeal
Get Involved to support the Brain Injury Centre by hosting your own event – our team can support you with materials just call us 01 6040800
Run, walk, cycle, jog in one of Cork's many sporting events or if you can't why not run, jog, walk or cycle and ask for support from a friend
Get your work place involved and support life after brain injury