Home » The Headway Mallow Art Makers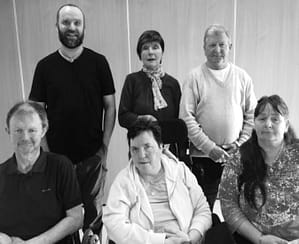 The Mallow Art Makers is a client led art group in Headway which meets every Thursday afternoon. The group is led by artist and teacher Martin Stelcik who having discovered his passion for art following his acquired brain injury is now in a position to share this passion and his skill with other brain injury survivors.
The group used words such as "relaxing", "inspiring" and "just plain brilliant" when asked what this art group meant to them and Martin himself sums up the group as a place where he is "both teaching and learning".
The group have been up and running since 2016 and in this time have produced beautiful group projects as well as individual pieces. They are currently undertaking a pyrography project which they hope to include in the upcoming art exhibition and are "loving every minute of it!"