This week for Brain Awareness Week, why not join us in Headway, by going blue for brain injury? We want to raise awareness of brain injury and other conditions affecting the brain and highlight the need for better funding for services.
Click on the picture below to see what we have been up to so far: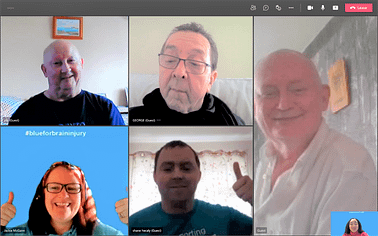 If you would like to spread the word:
Wear, plant or bake something blue,
Take a photo and
Send the photo to us with your name to info@headway.ie
We will place on the Headway website and on our social media.
You can see more about Brain Awareness Week this year, on the Neurological Alliance Ireland's webpage here including a special concert Maynooth University are putting on @ 7pm Tuesday, March 16th online.
If you are on social media yourself, you can share pictures using the tags #BLUEforBrainInjury #brainawarenessweek2021 #loveyourbrain2021