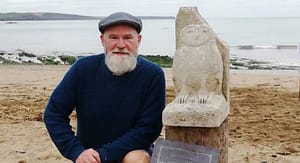 Marc Dwyer-Canton from Fairhill was among Headway clients appealing for donations in aid of our new brain injury facility in Carrigrohane. In this article in the Cork Evening Echo, Marc talks about his isolation in the aftermath of his injury.
"I stopped going out socially. If I was in a noisy area my brain would be unable to process the information. I was unable to converse with more than one person at a time. It was very isolating. Even if I was with my family and they were having a conversation I never felt part of it. If my wife and I went out it had to be to a quiet place that was like relaxing in our own sitting room."
Read more here
Find out more about the campaign to support our new centre here.