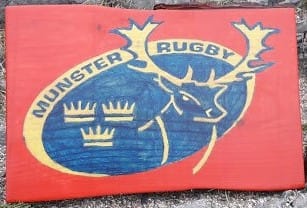 My name is Christy and I am a participant on Headway's Vocational training Programme. As part of my rehabilitation I recently spent time volunteering with Munster Rugby. I was supported by Facilities Manager Ian Dunne and as well as Steve and Mick. Since my brain injury I am not feeling very confident when communicating with new people, though the lads soon made me feel at home. I helped with many tasks including putting out flags, padding out, changing hoarding sings and ensuring the grounds were up to the usual great standards.
I believe it can be very difficult for people with an acquired brain injury to progress and move on with their lives. This experience has given me more confidence and belief in myself and my abilities.
I would like to thank Headway for helping me and especially to Claire Cooke, Ian Dunne and everyone involved in Munster Rugby at Irish Independent Park for their kindness and support.