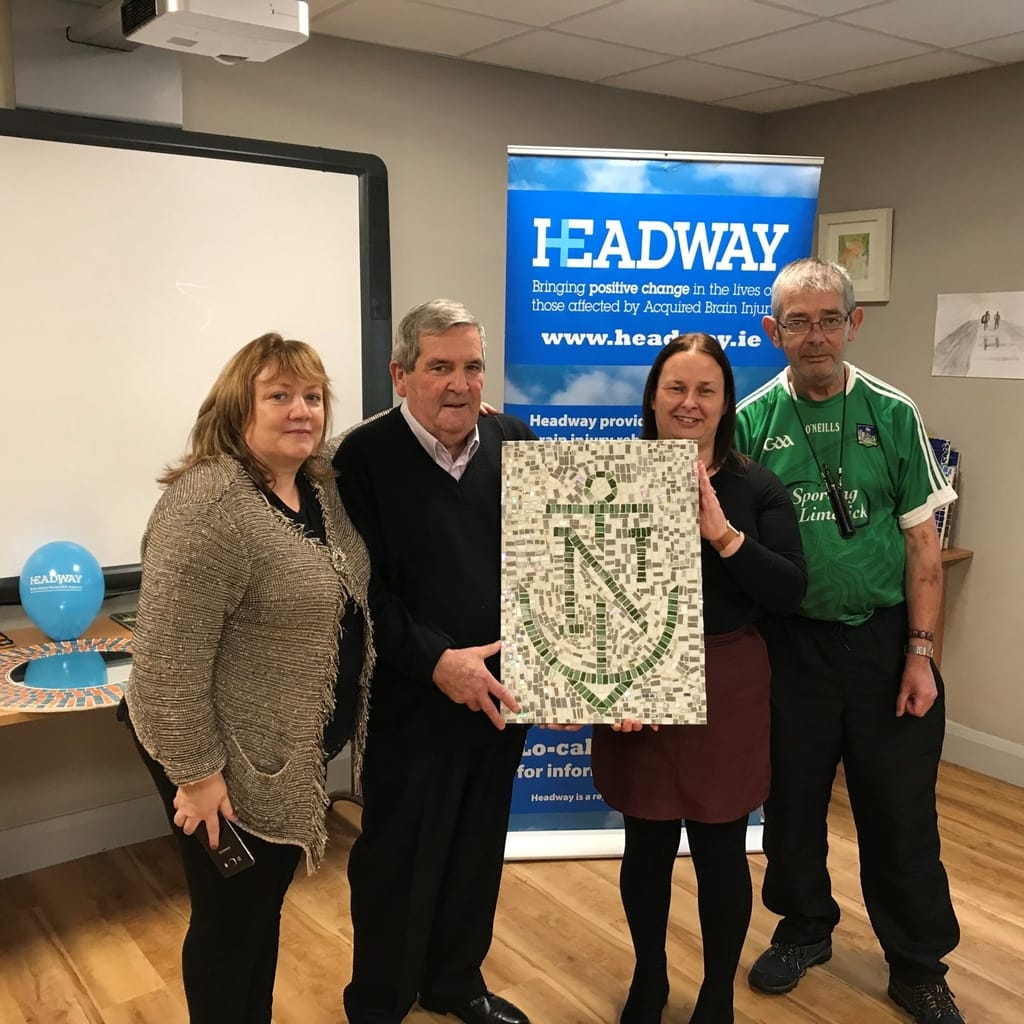 Our Limerick clients had some visitors in recently from Northern Trust.
Headway has been linked in with Northern Trust for a few years now whether it be them bringing clients out to Bunratty Castle, allowing learners from our programmes gain invaluable work experience on Job Shadow Days and even assisting with a lick of paint for the walls every now and then! The company always  gets an honourable mention by clients in our end of year festivities as one of the highlights of their year.
The clients brainstormed and decided to use their time in their Glass Mosaics class to create a work of art to present to Northern Trust on the day.  All the clients in the group took part in the project from designing the piece all the way to creating it and putting it together.
For that, clients wanted to show their gratitude and thanks for everything Northern Trust has done these past few years and so presented employees from Northern Trust with a mosaic piece of their company logo during their tour of the Headway training centre in Limerick.
[Pictured above L to R: Fi O'Brien, Northern Trust, Maurice Boddy, Headway, Eileen Ahern, Northern Trust, Tony Lowe, Headway]